2nd Annual Festival of Inclusion
On Saturday, March 4th, Al Sigl was pleased to serve as a sponsor of the 2nd Annual Festival of Inclusion at the Golisano Training Center at Nazareth College. Over 60 nonprofits and community groups took part in the day of interactive fun and acceptance for people of all ages and abilities.
Al Sigl staff were on hand to share information about upcoming events and answer questions about our collaboration. Several Al Sigl Member Agencies, and Affiliates also took part. Student volunteers representing our LiveAbility Lab partnership at RIT shared interactive displays of access technology projects in progress.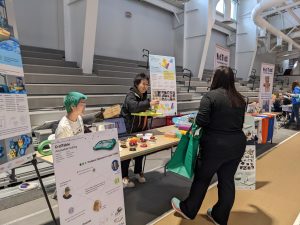 Organized by the Golisano Foundation, Best Buddies, and Special Olympics, the event was part of the Spread the Word Inclusion campaign, which for over a decade has helped engage schools, organizations and communities to rally and pledge their support of inclusion and to promote acceptance of people of all abilities. To learn more, please visit golisanofoundation.org/Inclusion.aspx