6th Annual Al Sigl Council Paddle Tournament
Join us for the 6th Annual Al Sigl Council Paddle Tournament. 
Saturday, April 15th at Tennis Club of Rochester and Shadow Lake Golf and Racquet Club.
We will welcome Women's and Men's Divisions. $125/doubles team.
The Women's Division is sold out for this year!  
Teams will be flighted according to level.
Combined skill level cannot be lower than a 5 (For example, a level 1 must play with a 4 or above)
Teams are guaranteed 3 – 10 game pro set matches.
We will have morning and afternoon rounds.  Flight information will be emailed to all participants prior to the tournament.
Space is limited – Register today!
Sponsorship Opportunities are available.  Click here to learn about the many ways you can get involved and make a difference.
Questions? Contact Christine Coletti 585-442-4102 x8944 or ccoletti@alsigl.org.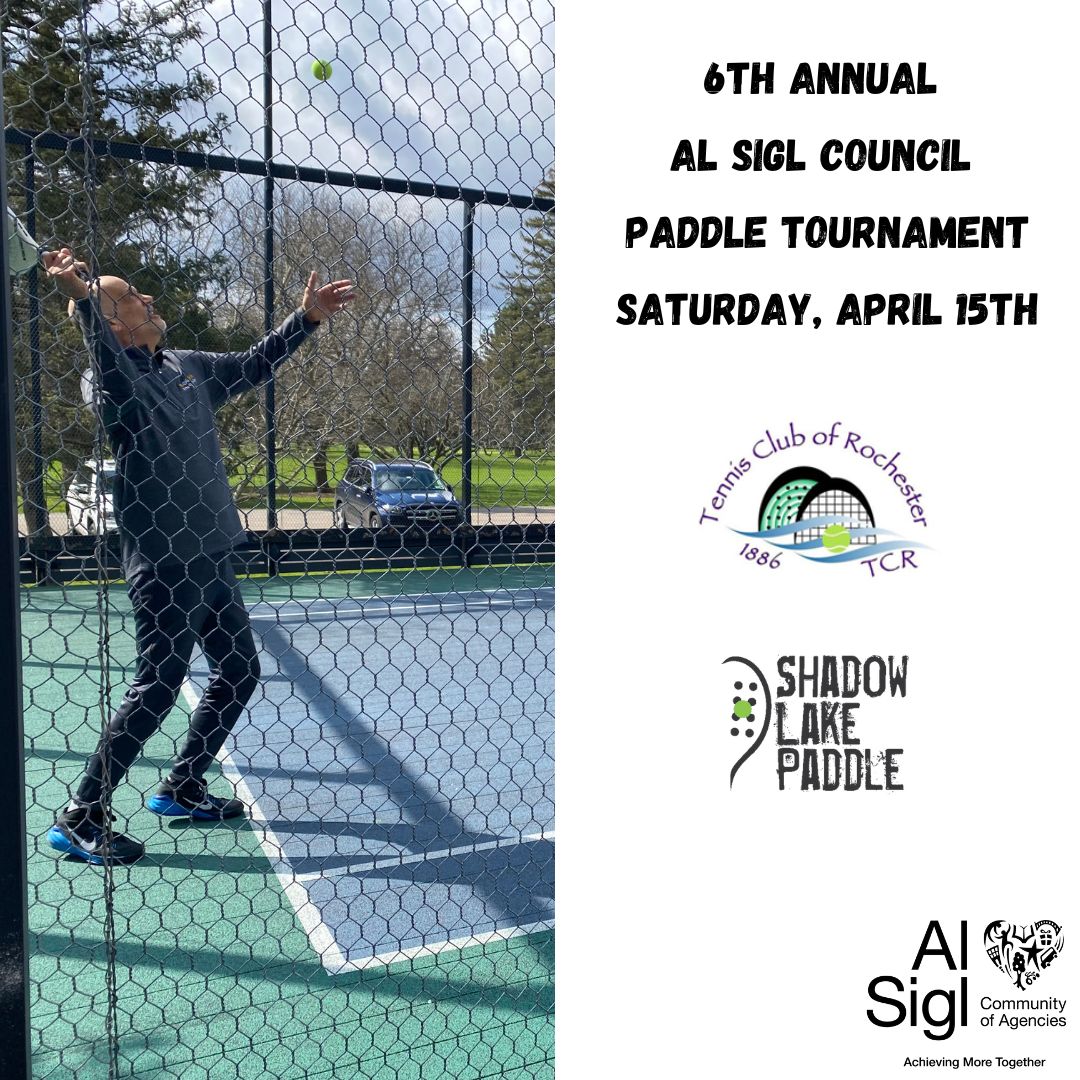 HUGE Thank you to our 2023 Paddle Sponsors