JustOne Game Show Night
Package Pickup

February 8, 2022, 3-5 pm at The Golisano Campus on Elmwood

JustOne Game Show Night

February 9, 2022, 5:30-6:30 pm at Zoom
We invite you to join us for JustOne Game Show Night
Help us continue to raise funds and awareness for the JustOne Campaign supporting Al Sigl Community of Agencies.   
On Wednesday, February 9th from 5:30-6:30 pm you will be treated to an evening filled with friendly camaraderie and game show excitement.
Join guest emcees Amanda Falzone and Jessie Cocquyt as they spin our JustOne-derful wheel to challenge celebrity players with mind-boggling word puzzles.
A game show isn't complete without some delicious snacks!  Enjoy a JustOne-derful treat package from Tasteful Connections as you follow along.
Toast the evening and winners of our JustOne Game Show Night with our signature blue cocktail.
Reserve a bottle from the Mystery Wine Grab.  Not only will you enjoy a bottle of wine but one lucky winner will find $25 in scratch-off tickets hidden inside!
All are welcome to join us for this free event.  Click here to join us.
Please contact Christine at ccoletti@alsigl.org with any questions.  
2022 JustOne Game Show Night Packages
Can't join us but would still like to make a donation to support the event or your favorite team?  Click here to make a quick, secure donation.
Thank you for your JustOne-derful support!!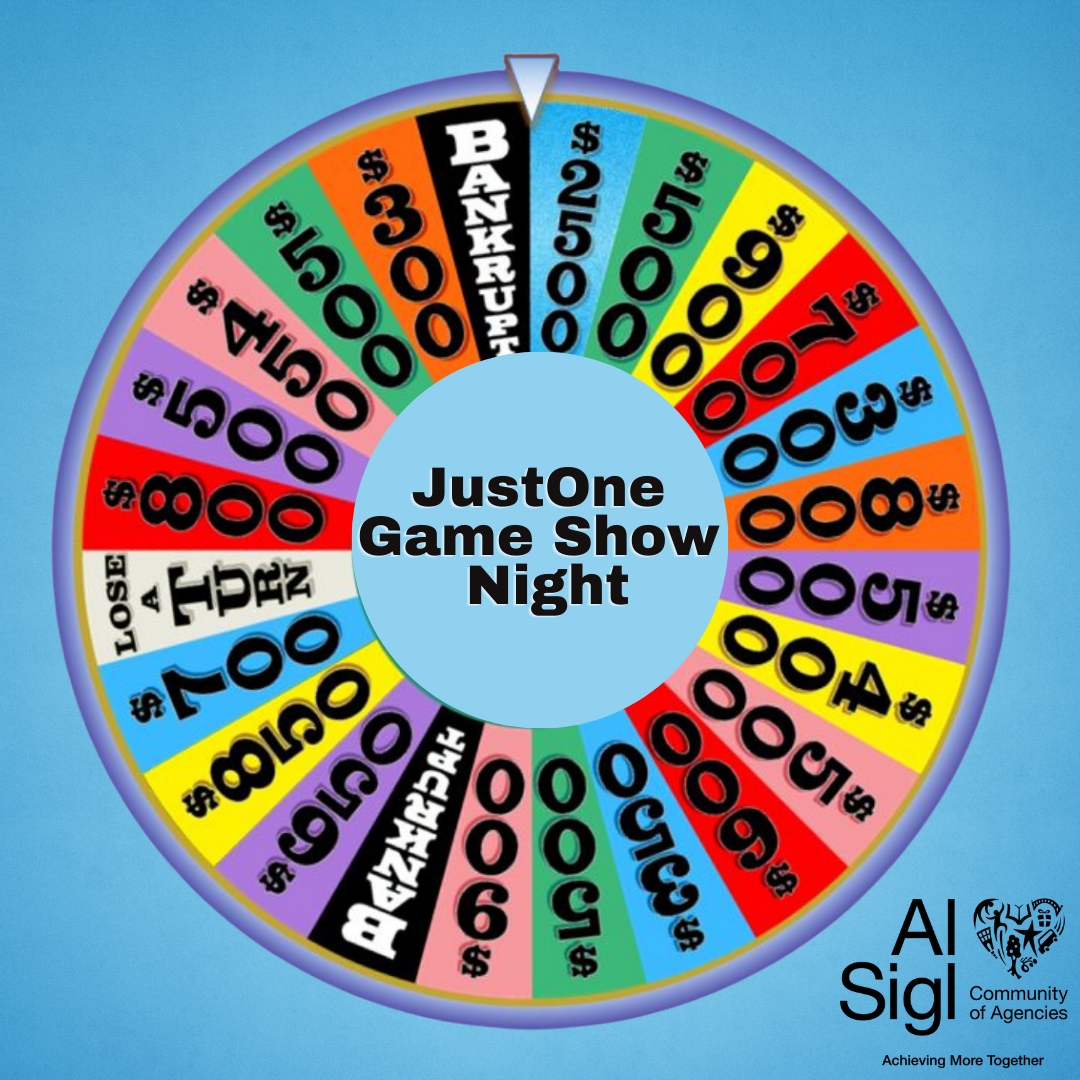 Thank your for your support!