Dialogue on Disability
Tune in to WXXI January 25th-31st for Dialogue on Disability: The Herman & Margaret Schwartz Community Series.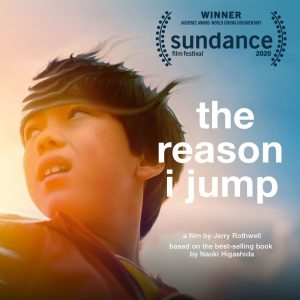 FREE Virtual Film Screening at the Little
Helping to kick off the month, starting on January 8th and available online to view at your convenience, the Little Theatre is offering virtual screenings of The Reason I Jump. Based on the best-selling book by Naoki Higashida, this film highlights the experiences of nonspeaking autistic people from around the world. Winner of an audience award at the Sundance Film Festival, the documentary blends Higashida's insights, written when he was just 13, with intimate portraits of five remarkable young people.
WXXI-TV and Radio Highlights
For a full list of programming during January 25-31, please visit wxxi.org/dod
Join the Dialogue
Join us on Facebook or Twitter to share your thoughts about this project.
Dialogue on Disability: The Herman & Margaret Schwartz Community Series is  made possible through funding by the Fred L. Emerson Foundation. The week-long series is part of a year-round partnership between Al Sigl Community of Agencies, WXXI, and The Golisano Foundation.
The partnership, called Move to Include, raises awareness about education, healthcare, housing, recreation, employment and local efforts to support inclusion – through television, radio, news, special events, and social media. The initiative works to inspire and motivate people to embrace different abilities and include all people in all aspects of community life. In 2019, the Corporation for Public Broadcasting funded the expansion of Move to Include to five additional public media stations around the nation.