6th Annual Just One Night
February 6, 2020, 5:30 PM at Blades Bar & Grill
Join the Al Sigl Community Council, Governors, Trustees, and Foundation as we sling cocktails for a great cause!
Celebrity bartenders will battle it out to see who can raise the most tips!
All proceeds stay local and benefit the more than 55,000 children and adults with special needs in our community.
Learn more about how you can support Just One Night!
Cheer on your Favorite Bartender
Adam Bello
Nancy Catarisano
Molly Graves
Alek Hunt
Dino Kay
Rick McGrath
John McKenna
Peter Mendick
Lisa Noonan
Tom O'Connor
Megan O'Leary
Kevyn Rustici
Michael Trojian
Roberta Van Winkle
Matt Weins
Robert Williams
Tip Your Favorite Bartenders!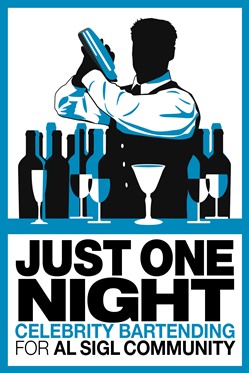 Thank you to our 2020 Sponsors